Art Classes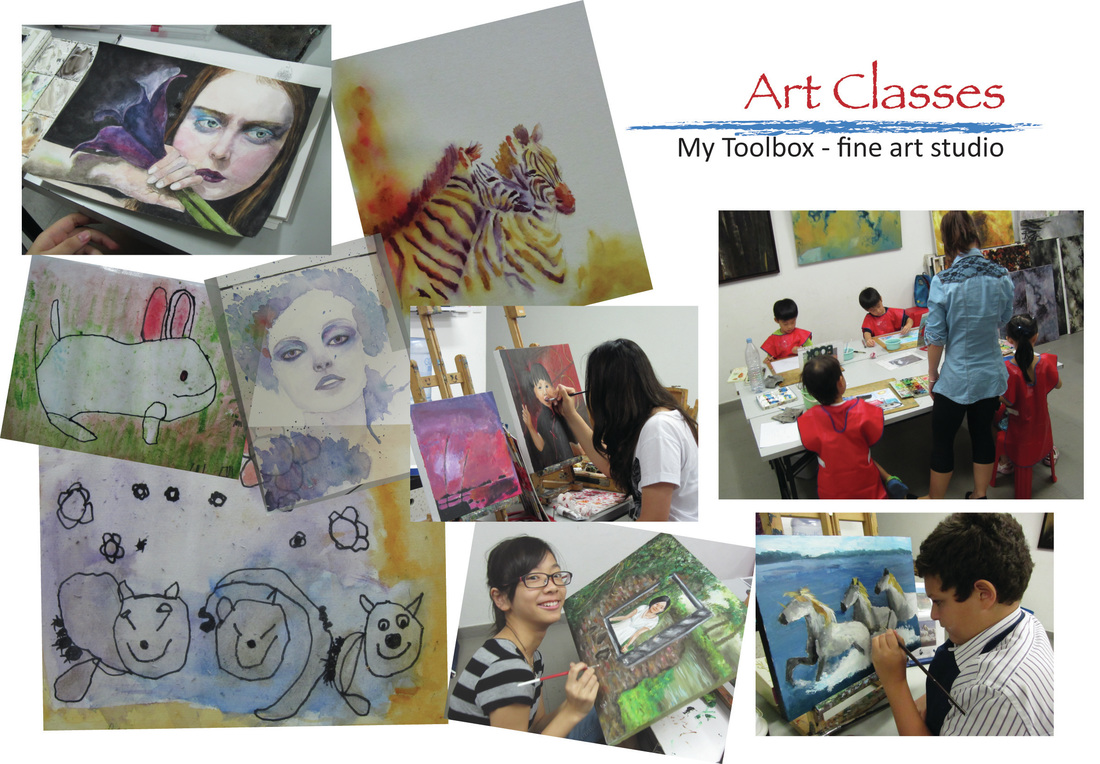 Media:
Sketching .. Watercolour .. Oil Paint .. Acrylic Paint .. Chalk Pastels .. Oil Pastels .. Mixed media
Approach:
All of our art classes engage students in technical skills development in drawing, painting, picture composition, expression, correction ... all fundamental concepts.
Students of younger age are grouped in small-sized classes to ensure individual attention and effective learning. Our value of their learning lies in the process - what they have experimented, experienced and achieved, and not just the end results. Meanwhile, older students and serious learners who require special skills training and art portfolio development will be guided and coached at an individual pace.
Costs and Fees:
Fees are HK$2,000 per 4 sessions payable at the beginning of the payment period. Each session is a 1.5-hour duration. The payment period is valid for two months, beyond which any paid session not taken is forfeited. Payment can be made in cash or cheque. Lessons are usually taken once a week, and students are requested to set a date and a time during the week for lessons. Costs for all materials and tools are not included. Any items that we help purchase will be reimbursed to us. There is a registration fee of HK$200 for newcomer.
Schedule
Schedule for our art classes are usually set between 3:00 - 6:00pm during weekdays, and 9:30am - 12:30pm on Saturdays. There is no class on Sundays and public holidays. Please call and check with us your preferred day and time.